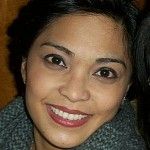 My name is Maureen, or Mo for short. I'm a wife, a mom of two, a Registered Nurse, the eldest of three daughters, and a daughter of two amazing parents! I live in Washington state, thirty minutes north of Seattle.
My creative adventure started with the love of writing as a child, which led me to a translation of what was in my head to art you can touch, feel and interpret as your own. I love creating things with my hands and I especially love scrapbooking. I feel life is a feast for the senses and I live my life by really living in the moment and paying attention to the sight, sound, touch, taste all around me and translating them to emotions.
Paper crafting is my therapy and ever since I started, it has fully awakened the artist in me. I've been scrapbooking since 2003. I started making cards in 2007 and the addiction really took hold! In 2010, I became intrigued with digital scrapbooking and I occasionally incorporate hybrid techniques in my projects.
I'm also honored to serve as a staffer at Scrapbook News and Review Magazine. I'm thankful for the amazing people I've met and the tremendous personal and creative growth I've experienced. I'm primarily a scrapbooker and card maker, but I love to throw in something different so you'll see tags, ATCs, altered art and hybrid creations from me.
I'm always changing and open to new ideas and techniques when it comes to creating. My style is broad ranging from clean and simple to paint splattered, layers and embellishment heavy. I love to mix patterns and bright colors and I also enjoy combining vintage and modern elements.
I'm a trendsetter, always trying to kick it up a notch. My tastes are eclectic and playful and if I was to define my style, a good description would be soft but edgy. I scrapbook about my friends, family and extended family, and I love them all to pieces. I've been lucky in love, health and life and I'm thankful for it all. I'm so excited to meet new paper crafters and to share my knowledge with them!